How to Add or Update your business & Branding information?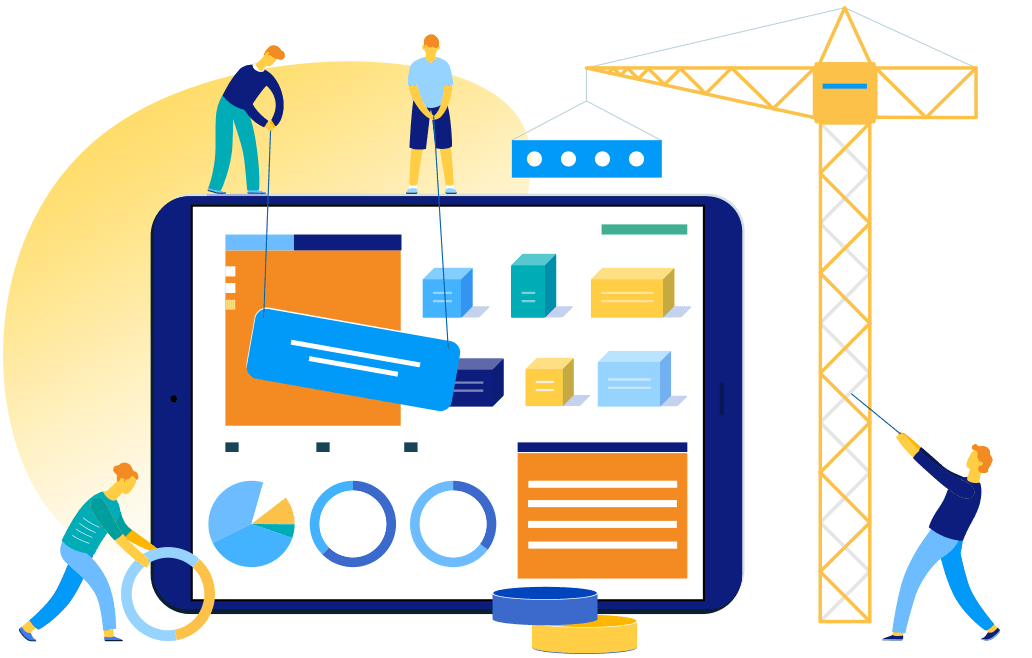 After successful registration, you need to add some more information about your business to express your business & Brands and engage more people like (Business logo, banner, Contact information, Social links, Payment settings etc.).
Here are few steps to go: 
Add or Update Business Information #
Step 1 :  #
First of all, go to Settings from left side menu of miyn.app dashboard.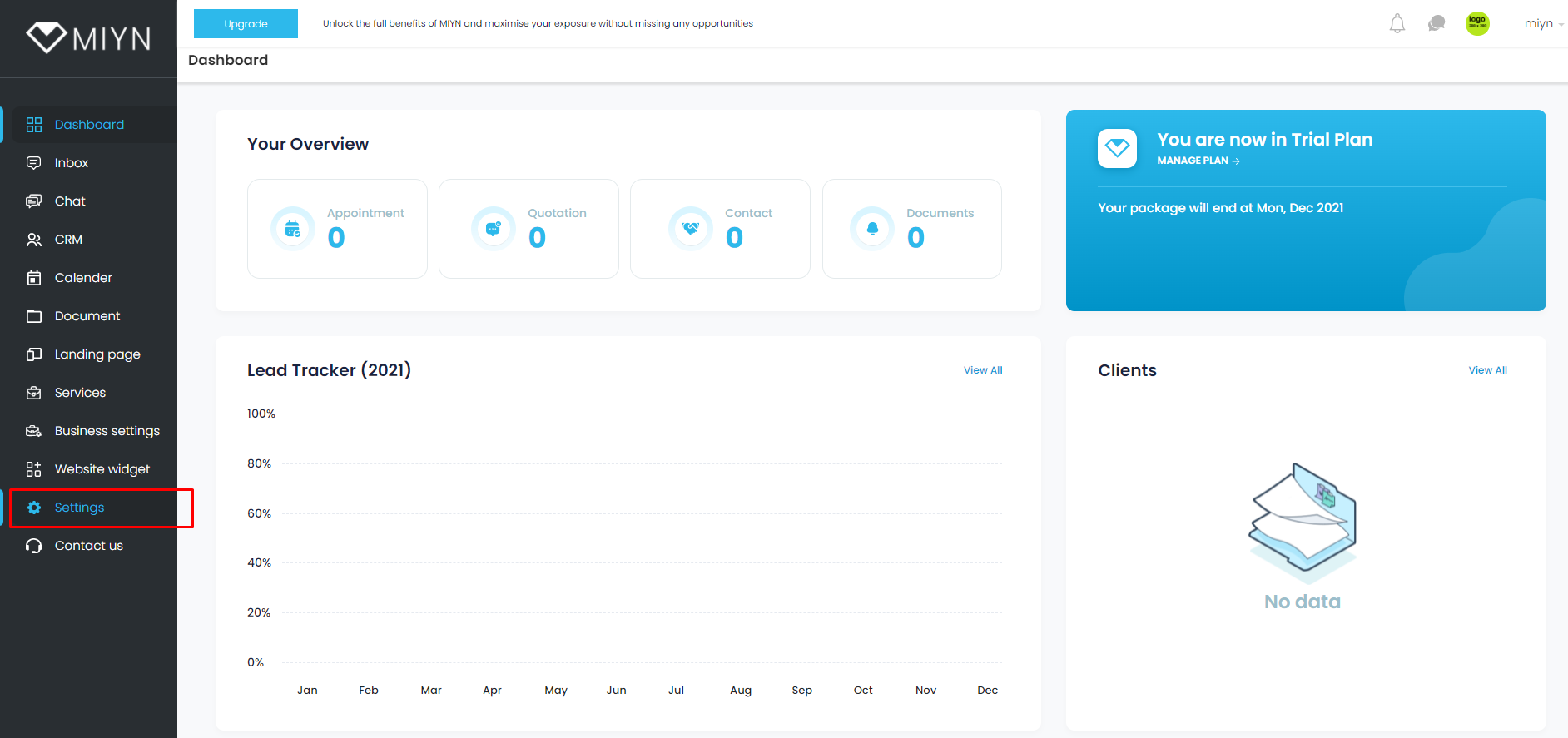 Step 2 :  #
Now Click on the Business info card as shown below

Step 3 :  #
Here in this window, you must fill up each empty field properly and should not leave any field empty. These 6 steps are important to express your business. follow the instructions given following screenshots.
Business Description
about us image (*recommended 500px x 300px)
Business logo
Brand color
Background image for client portal (Max. File Size 2Mb)
Contact Info
Social Links
Admin Account
CRM Payment Settings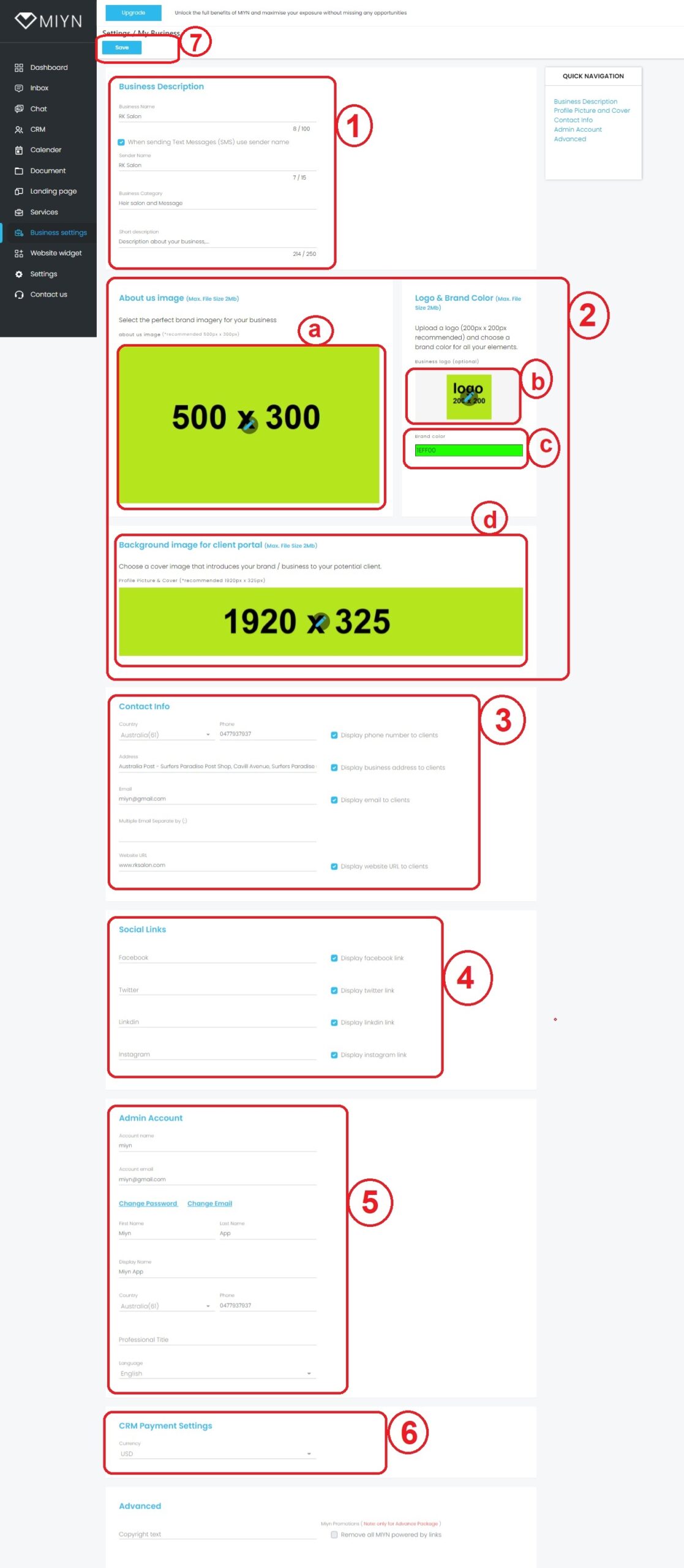 Step 4 :  #
After completing above steps, click on save at the top of the page to save all your changes. 
And you are done!